Welcome to Medirasa
Rasa Medicine is the highest form of medicine in Ayurveda. liven incurable diseases can be cured through this brand of medicine.Several surgical operations, too, can be avoided. Under this system of medicine, drugs are produced using metals with the main ingredients being mercury, gold, copper, lead, silver etc.
These raw metals are subjected to various purification processes called "Shodhana" "Marana", "Bhashma' Consumption of Rasa Medicine does not cause any harm to the system of body and scientific research has proved it. As the Rasa Medicine is administered in small doses, it is easier to take than decoctions. The drugs prescribed contain pills that do not weigh more than one gram or less than 125 milligrams.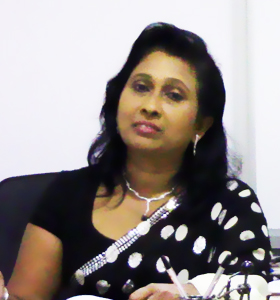 Dr. (Mrs.) Chandrika Algama Kularathne
30 Year Experience
Health Tips
Sugar cane jaggery, is a perfect solution for diabetes
Water Melon and Dates to prevent breast cancer
Ripe Mangoes and Fresh Milk , a miraculous home remedy to cure dengue
Gold can cure any form of cancer , completely
Treatments

Airborne disease
a disease that spreads through the air.

Contagious disease
a subset of infectious diseases
Cryptogenic disease
a disease whose cause is currently unknown

Disseminated disease
a disease that is spread throughout the body

Environmental disease

Lifestyle disease
a disease caused largely by lifestyle choices
Localized disease
a disease affecting one body part or area

Non-communicable disease
a disease that can't be spread between people

Organic disease

Progressive disease
a disease that gets worse over time

Rare disease
a disease that affects very few people

Systemic disease
a disease affecting the whole body
Latest news
Dr. Lalith Kularathna, the leading Rasa Medicine Practitioner in Sri Lanka revealed at a…

Disorder involving excessive glucose in blood and urine called Diabetes is fast becoming widespread in…

The word Wilson's disease may not be a familiar term for many people. It is…

This child was affected by congenital Hydrocephalus, a condition characterized by excessive accumulation of fluid…

Right to health and adequate medical care has been globally acknowledged as an inalienable human…

he word Heart Disease could send tremors down anybody's spine. Health related news reports indicate…

The Story how one Mrs D. Dissanayake's who was for a long time ill due…